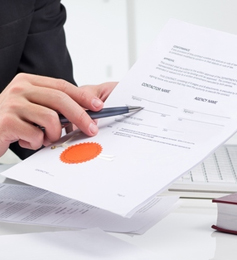 Here at Zircon Fire, no job is ever too small or too big, we will inspect any building as your request. We understand how busy you are, and will work around your schedule to conduct the inspection at a time that is convenient to you. We pride ourselves on our professionalism and superior inspection service provided to our clients.
The team at Zircon Fire will conduct a meticulous survey of your building, taking photos of each passive fire component, identifying and detailing if any systems or equipment have been altered, damaged or compromised. Once this information has been ascertained, a complete and thorough report will be prepared for you.
Zircon Fire can look after your annual 20% maintenance inspections according to AS1851. We will provide you with a timely reminder of the upcoming inspections that are due, to ensure your building is always compliant.